DUBAI, UAE, Feb. 7, 2023 /PRNewswire/ — Optasia, a leading Fintech services provider, is pleased to announce the deployment of its Airtime Advance solutions in Myanmar in collaboration with its partner Aljabor Technologies, through the network of Ooredoo, a major telecommunications provider in the country.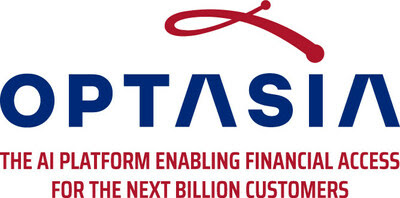 The Airtime Advance service powered by Optasia is offered in Myanmar by the Ooredoo network. The Ooredoo Myanmar subscribers will be able to receive advance airtime services supported by the cutting-edge technology that the Optasia AI-led platform offers. This occasion marks the first Optasia-Aljabor Technologies deployment in the country, to be supported by marketing campaigns throughout Ooredoo's network that will be executed by the platform's integrated campaign tool.
"We have been very consistent and diligent in following our global roadmap and delivering solutions to more and more everyday people through trustworthy telecommunications partners," stated Mark Muller, CEO of Optasia. "Ooredoo is definitely one such partner and we are happy to continue working together, this time in Myanmar, to offer our AI-led platform and our range of solutions to its subscribers in the country."
The deployment of Optasia's solutions in Myanmar further expands the company's global footprint while at the same time it adds several million subscribers to those who are already benefitted worldwide from its powerful solutions, as Optasia keeps expanding both in sheer numbers as well as global presence. At the same time, Optasia ensures that, true to the company's vision, the capabilities of its proprietary AI-led platform will reach and serve more and more underbanked people worldwide, enabling financial inclusion for them.
About Optasia
Optasia, previously Channel VAS, is an advanced AI-led platform which enables instant access to financial solutions for millions of underbanked individuals and SMEs across over 30 countries, mainly in Emerging Markets. Optasia's B2B2X (business-to-business-to-customers and SMEs) model creates value for its partners, such as mobile network operators, mobile money operators, banks and payment gateways, in the form of additional revenue, enhanced customer experience and improved retention without the need for additional operating or capital expense. The company's AI-led data engine and proprietary algorithms analyze alternative data from mobile and other environments to provide relevant instant credit decisions to its partners. These capabilities enable micro-lending, airtime and data advances via mobile wallets, SIM cards, and other digital environments.
Logo – https://mma.prnewswire.com/media/1984015/Optasia_Logo.jpg