Category:
Technology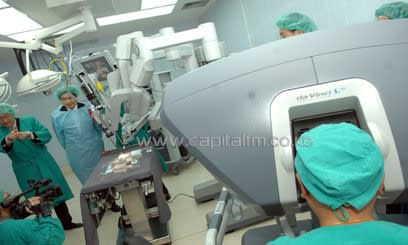 Technology
Published by TDPel Media Kenya is one of seven African countries scheduled to profit from the International Atomic Energy Agency's initiative to provide life-saving nuclear medicine and radiation to the continent (IAEA). The program intends to assist African countries in
Read More
Technology
WASHINGTON — U.S. consumer prices jumped 7% in December compared to a year earlier, the highest inflation rate in 40 years, the government's Labor Department reported Wednesday. Higher prices coursed throughout the U.S. economy in 2021, with the biggest increases
Read More
Technology
Computers have become amazingly precise at translating spoken words to text messages and scouring huge troves of information for answers to complex questions. At least, that is, so long as you speak English or another of the world's dominant languages.
Read More
Technology
Syria, 1 December: The deaths of an Iraqi child and two Iraqi women who were run over in their tent by a water truck is a stark reminder that Al Hol camp in North East Syria camp is no place
Read More