Press Release
Public Access Lagoons™ Projects of Crystal Lagoons Expand into Israel
MIAMI, Jan. 11, 2023 /PRNewswire/ — Crystal Lagoons and Israel share two things in common, a love of technology and a desire to improve the quality of life through innovation. It is precisely in this country, one of the most innovative in the world, that the multinational entered a new agreement to develop Public Access Lagoons

projects, also called PAL

developments.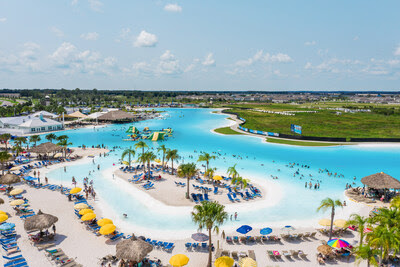 The projects will be developed in partnership with international real estate holding Ecipsa and could be located in major cities such as Tel Aviv, Haifa, Rishon LeZion, Netanya and Petah Tikva. The developments will give Israeli city-dwellers access to an idyllic beach life all year round irrespective of the particular climate they live in.
All PAL

projects to be developed in Israel will include a large crystalline lagoon powered by Crystal Lagoons

technology, suitable for swimming and water sports, with white sandy beaches and be open to the public for an entrance fee. Each project also could include hotels, residential areas, gastronomic venues, retail outlets, etc.
Israel and Crystal Lagoons also share a commitment to sustainability and water protection and the company's PAL

projects have won several international awards for their sustainability. A key feature of these lagoons is that they can use any type of water, including seawater and brackish water from arid areas, which have no alternative use. This combination of factors paved the way for the debut of Crystal Lagoons in Israel, a country that has pioneered water protection.
"The fact that one of the world's leading countries in innovation and water sustainability is welcoming Crystal Lagoons is a tremendous endorsement of our technology. In addition, PAL

projects are a perfect match for Israeli culture, as they enjoy life, especially the outdoors," said Francisco Matte, regional director for Crystal Lagoons.
The company's sustainable technology has been a key factor behind its success in developed countries. The lagoons only need filling once, operate with a closed-circuit system, can use any type of water (sea, brackish and fresh) and use 40% less water than an average green area. Additionally, they use up to 100 times less chemicals than a swimming pool and only 2% of the energy of a conventional filtration system.
PAL

developments have caught the attention of major market players worldwide, with high-profile contracts signed in: the United States, Japan, Saudi Arabia, India, Korea, Palestine, Pakistan, Europe, Colombia, among others.
Related Post