DUBAI, UAE, Jan. 26, 2023 /PRNewswire/ — Optasia, a leading fintech services provider, is pleased to announce the launch of a microloan service via MTN Mobile Money (MoMo), with pan-African bank Ecobank in Guinea and its long-standing and strategic distribution network partner MTN. The launch comes as  part of the latter's banktech strategy in Guinea with over 4.25 million subscribers and over 800,000 active mobile money wallet (MoMo) users.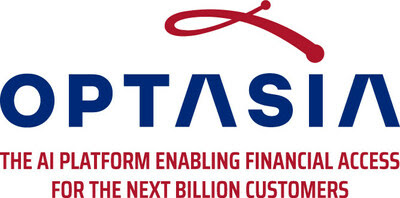 The services will be offered to MTN's subscribers in the country under the Ecobank product name 'Prêt Xpress', which is powered by Optasia's AI-led technology platform – providing valuable financial solutions to the unbanked and underbanked,, while at the same time strengthening the partnership between Optasia, MTN Group and Ecobank in Guinea.
"Expanding our offering to the people of Guinea through valued partners, MTN and Ecobank, is a significant step in our growth plan as a company," said Mark Muller, CEO of Optasia. "Such high-profile collaboration with our strategic partners reinforces our belief in driving financial inclusion."
This deployment is the first MoMo loan service offered by MTN in the country, and kicks off a series of deployments that Optasia will be rolling out with MTN in Uganda, Ivory Coast, Ghana, Benin and many other countries..
Guinea joins more than 30 countries where Optasia operates, supporting more than 560 million end customers of Mobile Network Operators and financial institutions through our AI-led platform.
About Optasia
Optasia, formerly Channel VAS, is an advanced AI-led platform which enables instant access to financial solutions for millions of underbanked individuals and SMEs across over 30 countries, primarily in emerging markets. Optasia's B2B2X (business-to-business-to- consumersand SMEs) model creates value for its partners, such as mobile network operators, mobile money operators, banks and payment gateways, in the form of incremental revenue, improved customer experience and improved retention without the need for additional operating or capital expense. The company's AI-led data engine and proprietary algorithms analyse alternative data from mobile and other environments to deliver relevant instant credit decisions to its partners. These capabilities enable micro-lending, airtime and data advances via mobile wallets, SIM cards, and other digital environments.
Logo – https://mma.prnewswire.com/media/1984015/Optasia_Logo.jpg